For Student Leaders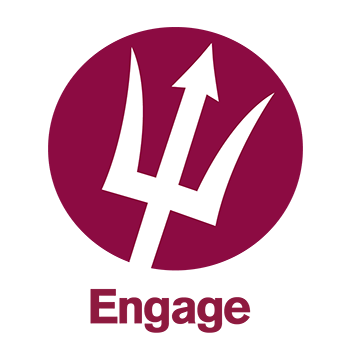 Simple actions student leaders can take to enhance student well-being:
Review current data on ASU student wellness
 
Promote positive ASU student norms:

- 40% of ASU students don't drink alcohol, according to annual surveys of our students. - Why is this important?

- This information corrects misperceptions about student drinking.
- These data reinforce positive norms, and affirm that there is a significant proportion of students who enjoy activities that don't involve alcohol.
- Students in recovery from alcohol and other drugs, and those who choose a sober lifestyle for other reasons, will be happy to learn that they are a large proportion of the student population.
 

Start by believing.

- Stressful personal situations are not uncommon.

- 16.1% of ASU students reported experiencing the death of a family member or friend in the past 12 months.
- 40.3% have been ill with a cold, the flu, or a sore throat.
- 43.9% of ASU students reported experiencing family problems such as financial, legal, health or relationship problems, within the past 12 months.

- When students share about their situation with you, listening with a little understanding will go a long way to helping them to get through their personal crisis.
- Refer students to the Dean of Students, ASU Health Services or ASU Counseling Services for assistance with their situation.
 

Encourage your club, organization, or committee to participate in healthy activities like:

- Community service projects – there are many options available through ASU. Visit Changemaker Central at ASU and commit to action as a group.
- Participate in Outdoor Recreation, Group Fitness Classes, Triathlons, Weight lifting and other programs offered through Sun Devil Fitness.
- Plan a potluck or attend a cooking class together.
- Start your meetings with chair yoga or Tai Chi.
 

Change up your meetings:

- Take exercise or stretching breaks.
- Do a walking meeting or an outdoor meeting during good weather.
- Start the meeting with "A High and A Low" activity. This is an activity in which each person shares one high and one low they experienced since the past meeting.
 

Ask group leaders or the group to participate in online wellness education modules. Host discussion about the content during meetings.
 
Put up wellness posters in your meeting space and common areas. Host a discussion about the poster issues.
 
If you are an overcommitted student, take time for yourself. Relax and rejuvenate over the weekends, holidays and school breaks.