For Parents and Families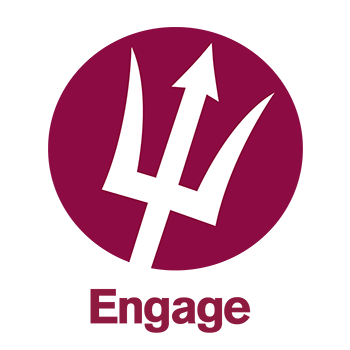 Simple actions parents and families can take to enhance student well-being

:
Visit ASU Family to learn about upcoming activities and events, and resources to support your student's success.
Visit Live Well ASU to Explore Wellness. Review information on wellness areas that impact the lives of college students.
Review current data on ASU student wellness
Prepare your student to take charge of his or her medical and mental health care needs.

- Ensure your student has health insurance, knows the carrier and plan, carries a member card, and understands the co-pay policy.
- Provide your student with a copy of his or her health history, to include a list of allergies, dates of completed vaccinations, significant health or mental health conditions their providers should be aware of.
- Empower your student to ask questions about their health or mental health condition, medicines prescribed to them, and their treatment plan.
- If your student is 18 or older, they will need to sign a waiver in order for you to have permission to speak to their healthcare provider.

Encourage your student to be involved in campus life.

- Having friends and other meaningful connections can help reduce stress and promote happiness.
- Leadership and involvement experiences contribute to career readiness.

Ask and learn what kind of support your student would like from you.

- Stressful personal situations are not uncommon.

- 16.1% of ASU students reported experiencing the death of a family member or friend in the past 12 months.
- 40.3% have been ill with a cold, the flu, or a sore throat.
- 43.9% of ASU students reported experiencing family problems such as financial, legal, health or relationship problems, within the past 12 months.

- When your student shares experiences with you, listening will go a long way to helping her or him to get through a personal situation.
- Ask and learn what kind of support your student would like from you.
- Ask what your student plans to do to cope with the situation.
- Refer students to the Dean of Students, ASU Health Services or ASU Counseling Services for assistance with their situation.

Encourage your student to participate in healthy activities like:

- Community service projects – there are many options available through ASU. Visit Changemaker Central at ASU and commit to action as a group.
- Participate in Outdoor Recreation, Group Fitness Classes, Triathlons, Weight lifting and other programs offered through Sun Devil Fitness.
- Plan a potluck or attend a cooking class with their students organization, or group of friends.
- Start their mornings with a workout, yoga or Tai Chi.