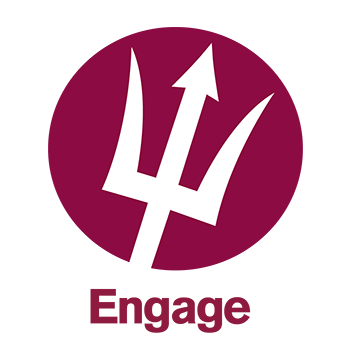 Health and wellness influence students' academic and personal outcomes. What students learn to maintain a healthy lifestyle now can build a foundation for their future success. In your role at ASU, you are uniquely positioned to support student success.
Facts:
ASU students reported the following had a negative impact on their academic performance:
35.0% academic responsibilities
30.5% stress
30.0% being overcommitted
23.3% anxiety
21.6% sleep difficulties
21.2% work
15.0% depression
14.7% family problems
12.4% concern for a family member or friend
12.3% having a cold, flu, or sore throat
The combined impact of these academic performance barriers resulted in:
29.0% of students receiving a lower grade or an incomplete, or dropping a class
While certain experiences are less common, ASU students who experienced the following reported these experiences resulted in them getting a lower grade in a class, taking an incomplete, or dropping a course.
29.2% of students due to Attention Deficit Hyperactivity Disorder
25.7% of students due to depression
25.4% of students due to a learning disability
23.3% of students due to experiencing sexual assault
22.2% of students due to experiencing physical assault (not sexual assault)
22.2% of students due to pregnancy (theirs or their partner's)
19.7% of students due to anxiety
19.1% of students due to a chronic health problem
17.9% of students due to the death of a friend or family member
16.9% of students, due to work
This data provides compelling evidence that student experiences in the realm of health and wellness have significant impact on academic performance indicators. These students may benefit from academic support services, disability resources, counseling, health and other programs designed to help students succeed. As student leaders, faculty, administrators and staff, parents and family members, you can provide information and make referrals to resources that can support their success.
Explore strategies to support ASU student wellness:
For Parents and Families
For Student Leaders
For Faculty
For Administrators and Staff