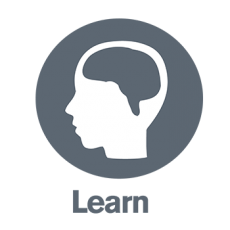 Facts
In a survey of ASU students reflecting on their experiences of the past 12 months:
87.5% of ASU students feel they can succeed if they put their mind to it.
53.7% indicate academics are difficult to handle.
38.5% of ASU students find it difficult to stay focused on what is happening in the present.
ASU students reported the following barriers had a serious impact on their academic performance during the past 12 months. These challenges resulted in getting a lower grade, taking an incomplete or dropping a class, or caused a significant disruption in their graduate studies for varying proportions of ASU students:

- Being overcommitted – 15.6%
- Stress – 15.7%
- Sleep difficulties – 7.7%
Source: American College Health Association-National College Health Assessment : Arizona State University Spring 2019. Baltimore: American College Health Association, Spring 2019, (n=2,096).
Peak Performance Concepts
Utilize Peak Performance concepts to help build your best you. These practices contribute to optimal well-being and support your best academic performance.