AlcoholEdu and Prescription Drug Abuse Prevention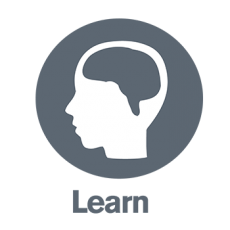 What is the AlcoholEdu Program?
AlcoholEdu is an online educational program designed to assist students to think critically about choices related to alcohol use and understand the risks associated with underage and high-risk drinking while preparing students to engage in bystander intervention.
This course will take approximately 2 hours to complete.
What is the Prescription Drug Abuse Prevention Program?
The Prescription Drug Abuse Prevention program is an online education program designed to arm students with the knowledge and skills to make healthy, informed decisions when it comes to prescription medications, as well as critical information on what is addiction and how to intervene when faced with a situation involving drug misuse.
This course will take 30-40 minutes to complete.
Visit wellness.asu.edu to learn more about Alcohol and Other Drugs.
How do I take the AlcoholEdu or Prescription Drug Abuse Prevention Programs?
First Year Students
First year students are required to complete the trainings and will be pre-enrolled in the programs as part of the New Student Experience. You can access New Student Experience through MyASU, and will find the Course in "Step 4: ASU Ready." If you are having issues accessing the course, email wellness@asu.edu  
Student Employees
If you are being asked to take the course as a student employee, your supervisor should have provided you with a link to enroll in the course. Check with your supervisor for the link to access the course. 
Supervisors, Faculty and Staff
If you are a supervisor or faculty member who would like to assign the courses as part of an employment training or academic course, you can have students self-enroll in the course through Canvas. Students can enroll in AlcoholEdu course and the Prescription Drug Abuse Prevention course. If you have a significant number of students and would like your students to be in their own Canvas course so that you can be added as an instructor and have access to the gradebook to monitor completion, email wellness@asu.edu to set up the course. Please allow 1-2 business days for a response to email as well as an additional 2-3 business days for the course to be set up.
Questions about the AlcoholEdu or Prescription Drug Abuse Prevention Programs?