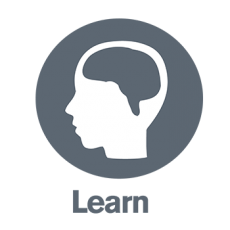 Staying safe while traveling, locally or abroad
Visit the U.S. Department of State Web site and search Spring Break to learn of precautions to take when traveling outside of the country.
Make sure someone at home knows your travel plans. Leave information on where you will be, how you can be reached, and make plans to check in on a daily basis.
Make arrangements to have the right identification documents with you—carry a passport or passport card (depending on destination) and your health insurance card. If you are taking a road trip, find out if your auto insurance covers roadside assistance, or consider purchasing an AAA membership for road assistance.
Plan in advance for the weather conditions (take sunscreen, bring appropriate clothing).
Plan ahead to purchase enough of your prescription medications for your trip. Also, research the requirements for bringing medication across the border if you are traveling to another country.
The US Department of State travel website also provides tips for students traveling abroad or to Mexico. Some basics include:
      a. Know the laws
      b. Show respect for others and authorities
      c. Make responsible decisions about alcohol
If taking a road trip
Stay wide awake and alert when driving. Sleepy drivers can be as dangerous as drunk drivers. Get enough sleep so that you feel refreshed.
Switch drivers when you feel fatigued.
Take activity breaks before you start nodding off.
Stay on well-traveled roads where it is easier to get assistance if needed.
Make sure your spare tire is aired up before you leave. Have your car's fluids checked.
Drive safely and make sure your driver and all passengers wear safety belts.
Drive without distractions.  Don't text or respond to phone calls when driving unless you are using a hands-free system.
Staying safe during spring break
It's important to pay attention to your surroundings so that you know where you are, how to get back to your hotel, your campsite, the main road, how to find your friends, or where to meet up when lost. Check to find out whether there are more dangerous areas you should avoid.
Watch out for yourself and your friends. If you're going out together, establish a plan to check in on each other and return home together. You can help each other avoid trouble and stay safe.
For students who are 21 and older, and choose to drink, know safe drinking limits

, then set YOUR personal limits and use a designate driver, cab, or car service.

Choose NOT TO DRINK if you:

are under 21 years of age
are stressed or tired
are driving
need to be alert
are pregnant
are taking medications (prescription or over-the-counter) which interact with alcohol (check your labels)

If you will be around other people who are socializing, know the signs of a medical emergency. You can save a life. Call 911 if the person:

is unconsciousness or semi-unconsciousness (passing out)
has a slow respiration rate (eight or less breathes per minute)
has cold, clammy, pale or bluish skin
has no reaction to touch or noise
has vomited without waking up
has a strong odor of alcohol

If you choose to engage in sexual activities, make sure there is mutual consent, and use condoms or other barrier methods for protection from HIV and other STIs.
If you find yourself with someone you feel uncomfortable with, for any reason, that's a really good reason to stick close to your friends or find another place to play.