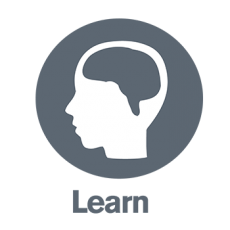 Facts
Conflicts with classmates, professors, friends, partners, coworkers and roommates are all a common part of the college experience.
As much as we try to avoid it, conflict is inevitable in college and beyond.
Conflict management takes practice. The more you practice, the better you'll become at handling difficult situations.
Tips for Managing Conflict
Accept conflict: conflict serves as an opportunity for growth, new understanding and improved communication.
Be a calming agent: to be calming, provide an objective or neutral point of view. Plan how you will work with the other party to achieve a resolution.
Practice active listening: utilize "I" statements when working through a conflict. "I" statements allow us to work through problems by expressing opinions and feelings without assigning blame.
Analyze the conflict: consider some questions you can ask to help clarify the problem. For instance, what triggered the conflict? What are you not getting that you want? How can your conflict be resolved?
Model neutral language: when in conflict, try to avoid using profanity, name-calling and exaggerations. Express yourself in a more objective way that is less emotionally-driven and more useful for future discussions.
Separate the person from the problem: view the problem as a specific behavior or a set of circumstances rather than a reflection of the person as a whole.
Work together and take accountability: each person should strive to avoid placing blame and take ownership of the problem. Make a commitment to work together and listen to each other.
Agree to disagree: each person has a unique point of view and rarely agrees on every detail. Being right is not important. Try to find a compromise in which both parties win.
Focus on the future: often, the best way to take ownership of the problem is to recognize that, regardless of the past, you need to create a plan to address the present conflict and those that may arise in the future.
Move past positions: a position is the desired outcome of a conflict. Positions are non-negotiable and do not result in compromise or progress. To resolve conflict, each person has to move past positions.
Share your interests: to solve interpersonal conflict, all parties must talk about their interests or the why behind their positions. They must share their true interests and work together to find a solution that satisfies those interests.
Be creative and specific: finding a resolution to the problem that satisfies everyone requires creativity and hard work. Make sure that everyone fully understands each point and clarify any ambiguous terms.
Conflict Resolution Practice
In order to practice active listening, work through how you feel, the specific problem at hand and what effect it has on you:
"I feel (strongest feeling)"
"When you (objective description of the behavior)"
"Because (specific impact or consequences)"
"I would like (what you want the person to do in the future to prevent the problem)"
Example: Seth is annoyed with his roommate who constantly eats his food without asking. Instead of "Stop eating my food! Can't you just get your own?" try this: "I feel frustrated when you eat my food without asking because I plan meals based on what I have in the fridge. I would like for you to let me know in advance if you are going to borrow food so I can plan my meals."
Summary
As with any other skill, conflict management takes practice. It is important to try to view conflict as an opportunity for growth, rather than something to avoid. Remember the following tips:
Practice active listening.
Control your anger.
Don't leave the problem unsolved.
Be clear about what you want.
Learn to forgive.
Say calm.
Compromise.
Stand up for yourself by being assertive.
Deal with what is happening right now.
Take turns talking to each other about the problem.
It's important to be aware of how you feel and act during a conflict to make sure that you respond rather than react to a problem. If you are more aware of feelings and behaviors that lead to conflict, you can help prevent a conflict from escalating into a bigger issue. In addition, you have to communicate openly and honestly without assigning blame or issuing personal attacks. Remember, conflict management skills and strategies take practice to master, and every step you take to implement these skills will help you ultimately manage conflict in a more constructive way.
Source: Tips for Managing Conflict. Clarke University. Published January 9, 2017. Accessed December 14, 2021.
Take a class for credit
COM 230: Small Group Communication
Principles and processes of small group communication, attitudes and skills for effective participation and leadership in small groups, small group problem solving and decision making.
COM 263: Elements of Intercultural Communication
Basic concepts, principles and skills for improving communication among persons from different minority, racial, ethnic and cultural backgrounds.
COM 414: Crisis Communication
Role of communication in crisis development and intervention.