Active Commuting: Biking to Campus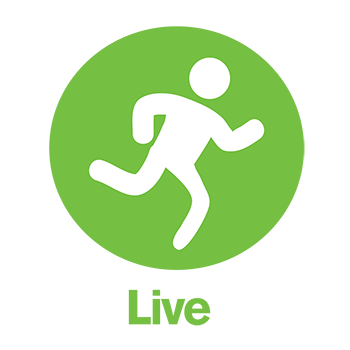 Facts:
People who commute by bicycle are the happiest commuters.
On peak days, there are more than 13,500 bicycles on campus in Tempe.
Wearing a helmet reduces your chances of serious injury. Bicycle Helmet Safety Institute
Commuting by Bicycle provides many benefits. You can:
Park your bike close to class.
Get an aerobic workout while commuting.
Save money on car payments, gas, insurance and repairs.
Forego purchasing a parking pass.
Reduce stress.
Be happier while commuting.
Tips for Commuting by Bicycle
Gather Your Gear
Get a bicycle, helmet, high quality U-lock, lights and reusable water bottle.
Wear sunscreen and bring a cell phone and ID.
Protect Your Bicycle
Register your bicycle at bike.asu.edu.
Learn how to securely lock your bicycle.
Learn the Rules of the Road
Take Traffic Skills 101, a bicycle education class.
Plan Your Routine
What will you wear?
Will you bring a change of clothes?
How will you carry the things you need?
Where will you park your bicycle?
Will you need a shower, locker or place to change?
Practice your route on the weekend.
Get Started!
Bicycle Safety Tips
Plan your route
Choose a route that is safe and comfortable for you to cycle on. It could be a road or trail.
 Bicycle on the road
If you don't feel safe cycling on a particular road, choose a parallel route that you do feel safe on, or walk your bicycle on the sidewalk.
Be visible at night, dusk and in the rain
Have a front white light, rear red light, bicycle reflectors and wear light colored/reflective clothing.
Follow all traffic signs, lights and laws
Come to a complete stop at stop signs.
Walk your bicycle through crosswalks and on sidewalks.
Be aware of what is going on around you
Never wear ear buds/head phones, text or use a cell phone while cycling.
Turn responsibly
Look over your shoulder.
Signal with your arm.
Go when safe.
Be courteous
Pass on the left, give plenty of space and an audible signal.
Yield to pedestrians.
Bicycle slowly on the campus mall.
Wear a helmet, sunglasses and sunscreen
Lock your bicycle well
Register your bicycle at bike.asu.edu.
Use a high quality U-lock.
Use the ASU Bike Co-Ops at any Sun Devil Fitness for
Free flat repairs
Free tune-ups
Free rental bikes for weekly or semester checkout (Polytechnic)
Free instruction and tutorials on performing your own basic bike maintenance
Car racks and night riding lights for daily checkout (Polytechnic)
Skateboard adjustments, repairs, bearing lube