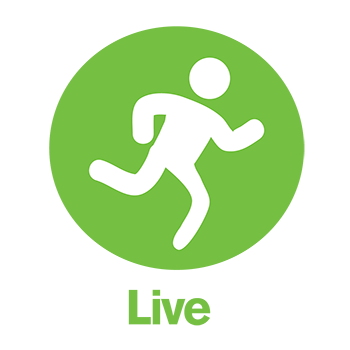 Choosing a Multivitamin
Your best source for obtaining micronutrients is through whole foods. Various circumstances may prevent you from eating healthy - that's where a multivitamin may fill in the gaps. A multivitamin is a nutrition supplement that provides a variety of vitamins and/or minerals.
You May Need a Multivitamin, If You Are:
Eating unbalanced meals
Short on sleep
Pregnant or planning to be
Breast-feeding
Ill or have medical conditions
Stressed
Lactose intolerant
Vegetarian
Consuming tobacco or alcohol
Depressed
How to Select a Multivitamin
If you maintain a healthy eating style, you may not need a multivitamin. Research is not clear about whether there are any additional benefits of a multivitamin if you are already well-nourished. However, a multivitamin can help fill nutritional gaps for students whose eating style limits the amount of nutrients they consume. 
If you decide to add a multivitamin to your daily routine, look for something affordable that contains 100 percent of the Daily Value (DV) for:
A
B-1 (Thiamin)
B-2 (Riboflavin)
B-6, B-12
C
Chromium
D
E
Folic Acid
Niacin
Copper
Zinc
30 percent of the Daily Value for Vitamin K
Iron

- 18 mg Pre-Menopausal Women
- 0-10 mg Men and Post-Menopausal Women

Expiration date a few months from your date of purchase, to allow time to finish the product before it expires.
More is not Always Better
Avoid excess, choose a supplement with:
No more than 500 mg of phosphorous because we get plenty from our food.
No more than 200 mg of B-6 because higher doses may cause nerve damage.
No more than 15,000 IU of beta-carotene because higher levels may increase the risk of lung cancer in smokers.
No more than recommended amount of iron (see above) because higher levels may increase your risk of heart disease, cancer, and constipation.
Calcium Supplements
Calcium recommendations for adults:

- 1200 mg - 51+ years old

Due to its size, the daily value of calcium does not fit into a "one a day" multivitamin. You may need to take more than one pill a day.
If you consume less than three servings of dairy per day take 300 mg of calcium for each serving you miss.
Use a calcium citrate or calcium carbonate supplement.
Take calcium with meals for better absorption.
Vitamin D is important for calcium absorption: It can be found in: fortified milk and milk products, fish, egg yolks, a daily multivitamin, and the body makes it when exposed to sunlight.
Important Questions and Answers
If you have questions about multivitamins, consult with your physician or a registered dietitian, especially if you have a chronic illness.
Where should I buy my multivitamin?
Local drug store, health food stores, supermarkets, through the mail, or online.
When is a good time to take my multivitamin?
Multivitamins are best taken with meals to ensure optimal absorption.
How much should I pay for my multivitamin?
A 30-day supply can cost as little as $1 to as much as $15.
What does the Daily Value* (DV) stand for?
The daily value is the term on a food label that indicates recommended daily intakes of the nutrient.
Tips for Remembering to Take Your Daily Multivitamin
Take your multivitamin with meals for best results.
Take a one-a-day multivitamin.
Take calcium supplements separately.
Try chewable multivitamins if you don't like pills.
Set your alarm to take your multivitamin at the same time each day.
Keep your supplements in a visible place.
Put your bottle of multivitamins next to your keys and take one before you leave the house.
Write yourself a note and stick it to your bathroom mirror.
Set a goal for yourself; take one multivitamin everyday for a week.